Remasterisé et en Vinyle, Supergrass revient !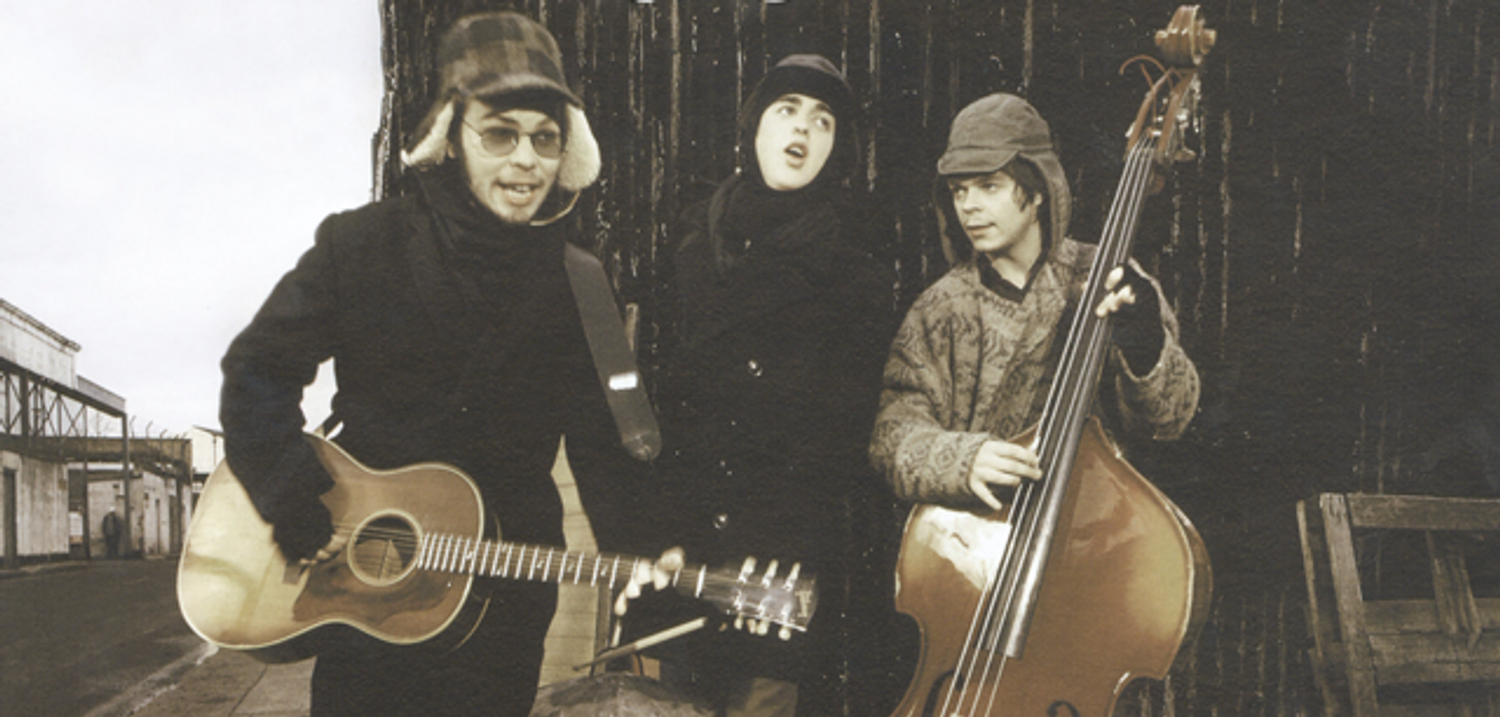 16 juillet 2021 à 17h00 par Iris Mazzacurati
Une version augmentée de In It For The Money est prévue le 27 août.
Le trio d'Oxford remet au goût du jour son deuxième album, In It For The Money qui bénéficie d'un remastering et, notamment, d'une sortie vinyle inédite.
En 1997, Supergrass frappait un deuxième grand coup avec In It For The Money et démontrait qu'ils avaient grandi d'un coup après le fulgurant succès de I should coco.
Un conseil : ne claquez pas tout pendant vos vacances ; gardez-en pour la version augmentée de In It For The Money, prévue le 27 août.
La vidéo originale de It's Not Me...
https://youtu.be/u80_jUEaWII
Dans le détail, le vinyle comprendra 2 pressages différents (180 et 140 grammes pour les puristes) ; les 2 versions seront agrémentées du single Sun hits the sky / The animal.
Le triple CD s'avère également succulent puisqu'il comprend 43 titres, des faces B, des inédits, des raretés, des outtakes et des live. Il y a quand même de plus mauvaises façons d'envisager la rentrée.
Tracklist - In It For The Money, édition 3CD deluxe
CD 1 – In It For The Money (2021 Remaster)

In It For The Money (2021 Remaster)
Richard III (2021 Remaster)
Tonight (2021 Remaster)
Late In The Day (2021 Remaster)
G-Song (2021 Remaster)
Sun Hits The Sky (2021 Remaster)
Going Out (2021 Remaster)
It's Not Me (2021 Remaster)
Cheapskate (2021 Remaster)
You Can See Me (2021 Remaster)
Hollow Little Reign (2021 Remaster)
Sometimes I Make You Sad (2021 Remaster)

CD 2 – Research & Development – Studio Extras & B-Sides

Susan (Aka Going Out)
Melanie Davis
Can't Dig It (Aka G-Song)
Late In The Day (Demo)
Get Away (Aka Richard III)
Charles Ii
Sun Hits The Sky (Monitor Mix)
It's Not Me (Original)
Silver Lining
Cheapskate (Monitor Mix)
In It For The Money (Monitor Mix)
Hollow Little Reign (Güiro Mix)
Tonight (Monitor Mix)
You Can See Me (Demo)
Sometime We're Really Sad (Edit)
Sometimes I Make You Sad (Guide Vox)
Nothing More's Gonna Get In My Way
We Still Need More (Than Anyone Can Give)
Don't Be Cruel
20ft Halo
The Animal

CD 3 – Product Placement – Live Recordings

Going Out (Opera House, Toronto, 11 Sep 95)
Melanie Davis (Lowlands Festival, Netherlands, 25 Aug 96)
Tonight (Les Eurockéennes Festival, France, 04 July 97)
Sometimes I Make You Sad (Paradiso, Amsterdam, 08 Oct 97)
It's Not Me (Les Eurockéennes Festival, France, 04 Jul 97)
G-Song (Rehearsal Cassette Recording, 18 Jun 95)
Hollow Little Reign (O2 Academy Islington, London, 01 Jun 2004)
In It For The Money (Rock City, Nottingham, 18 Jan 98)
Cheapskate (Rock City, Nottingham, 18 Jan 98)
Mansize Rooster (Rock City, Nottingham, 18 Jan 98)
Richard III (Rock City, Nottingham, 18 Jan 98)
You Can See Me (Rock City, Nottingham, 18 Jan 98)
Late In The Day (Rock City, Nottingham, 18 Jan 98)
Alright (Rock City, Nottingham, 18 Jan 98)
Just Dropped In (To See What Condition My Condition Was In) (Rock City, Nottingham, 18 Jan 98)
Lose It (Rock City, Nottingham, 18 Jan 98)
Sun Hits The Sky (Rock City, Nottingham, 18 Jan 98)
Going Out (Aborted) (Rock City, Nottingham, 18 Jan 98)
Caught By The Fuzz (Rock City, Nottingham, 18 Jan 98)
Going Out (Rock City, Nottingham, 18 Jan 98)
Strange Ones (Rock City, Nottingham, 18 Jan 98)
Lenny (Rock City, Nottingham, 18 Jan 98)
Edition Vinyles
Face A
In It For The Money (2021 Remaster)
Richard III (2021 Remaster)
Tonight (2021 Remaster)
Late In The Day (2021 Remaster)
G-Song (2021 Remaster)
Sun Hits The Sky (2021 Remaster) 
Face B
Going Out (2021 Remaster)
It's Not Me (2021 Remaster)
Cheapskate (2021 Remaster
You Can See Me (2021 Remaster)
Hollow Little Reign (2021 Remaster)
Sometimes I Make You Sad (2021 Remaster)