Les citations rock de 2013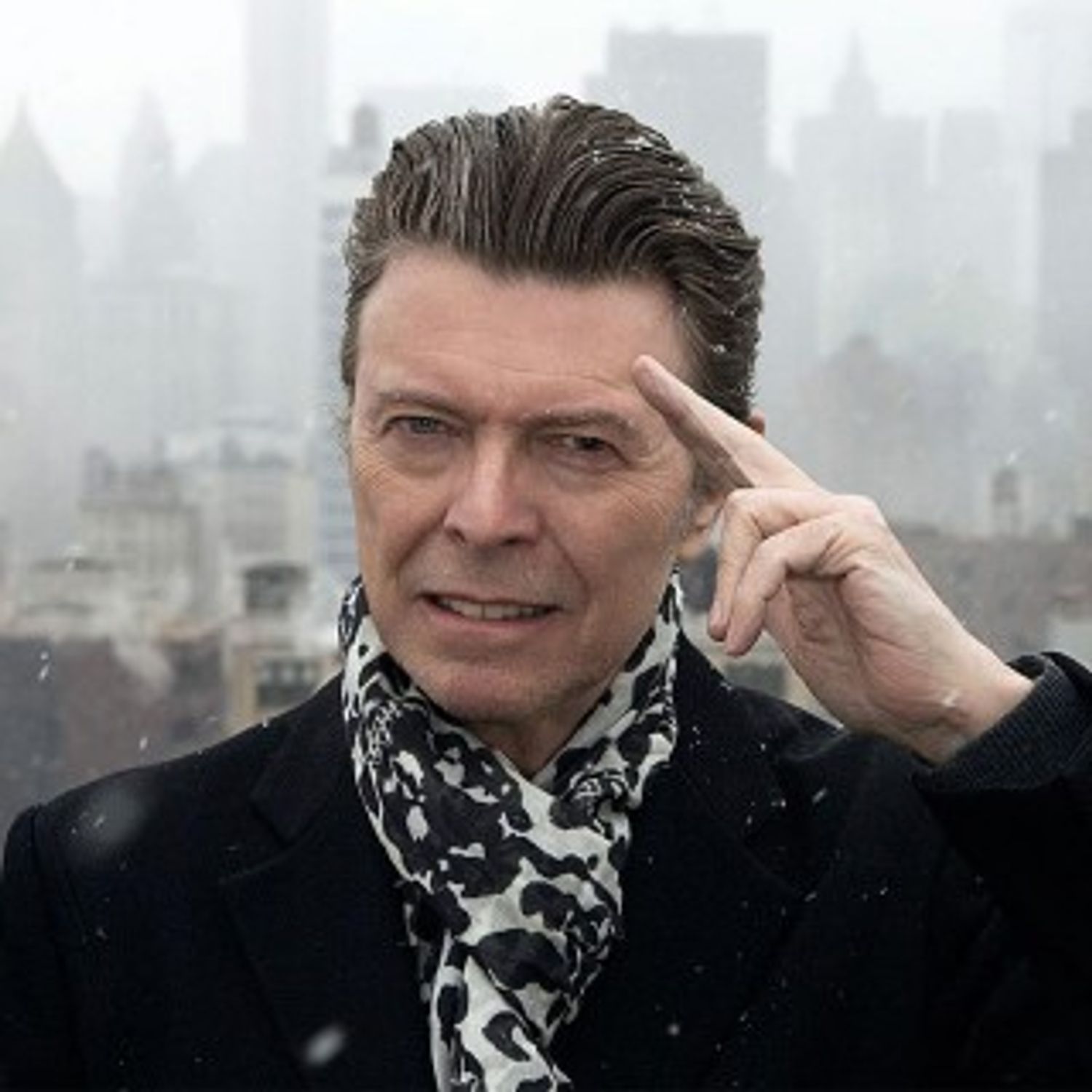 23 décembre 2013 à 19h58 par Matthias Haghcheno
Qu'est-ce qui s'est dit chez les rockers qui ont façonné l'année ?
Qu'est-ce qui s'est dit chez les rockers qui ont façonné l'année ? Du drôle, du culte, du stupide... il y'en a pour tous les goûts dans ce top façonné par le
NME
! On commence avec Alex Turner, le charismatique leader des Arctic Monkeys, qui parlait de
AM
(leur dernier album) en ces termes : "
C'est comme s'il y avait des beats façon Dr Dre, qu'on aurait coiffé d'une coupe au bol façon Ike Turner et envoyé dans le désert à dos de Stratocaster.
"
It sounds like a Dr Dre beat, but we've given it an Ike Turner bowl-cut and sent it galloping across the desert on a Stratocaster.
"
Si t'achètes un doughnut, mange-le bordel ! Ne prends pas juste une bouchée pour le jeter par terre ensuite. Tu bouffes le putain de doughnut.
" - Noel Gallagher
If you're going to buy a doughnut, eat the fucking doughnut. Don't have a bite and then chuck it on the floor. Eat the fucking doughnut.
"
Hélas, je ne suis pas homosexuel. Techniquement, je suis plutôt 'humasexuel'. Je suis attiré par les humains. Pas par beaucoup, évidemment, mais...
" - Morrissey (ex-The Smiths)
Unfortunately, I am not homosexual. In technical fact, I am humasexual. I am attracted to humans. But, of course... not many.
"
Si certaines personnes s'énervent ou se sentent frustrées parce que quatre types, qui n'ont plus joué ensemble depuis 25 ans, font autre chose de leurs vies depuis, je leur conseille de se trouver un hobby.
" - Johnny Marr (ex-The Smiths)
If people get genuinely upset and frustrated that four men that last played together 25 years ago are doing other things, then those people need to go and find a hobby.
"
Mon voisin avait vandalisé ma maison. Je devais agir.
" - Wes Scantlin (Puddle of Mudd), à propos de l'attaque de la maison de son voisin avec... une tronçonneuse !
My neighbour vandalized my house so I had to take action.
"
J'ai sniffé la moitié du Pérou.
" - Steven Tyler
I snorted half of Peru.
"
On a invité Edward Snowden à un de nos concerts à Moscou - sans +1, évidemment.
" Yannis Philippakis (Foals)
We recently put Edward Snowden on our guestlist for a gig in Moscow – with no plus-one of course.
"
Il n'y aura plus de musiciens bientôt... et c'est pas prêt de s'améliorer. Un jour ils vont débarquer et nous proposer de tout foutre dans un ordinateur. Les œufs, le panier... Quelle connerie le tout numérique.
" Graham Coxon (Blur), à propos du dépôt de bilan de HMV
They'll be closing down musicians soon.. It ain't gonna get any better. One day they might come up with an alternative to shuvving everything into a computer... Eggs… Baskets… Digital is a con.
"
Effigies. Indulgences. Anarchist. Violence. Chthonic. Intimidation. Vampyric. Pantheon. Succubus. Hostage. Transference. Identity. Mauer. Interface. Flitting. Isolation. Revenge. Osmosis. Crusade. Tyrant. Domination. Indifference. Miasma. Pressgang. Displaced.
" - David Bowie à propos de The Next Day, sur le point de sortir. Traduction impossible ! "
Noel, il fait le taff, mais c'est ça son putain de problème : il dissout Oasis, et la moitié de son putain de concert est faite de nos morceaux, c'est de la schizophrénie ! Si tu veux jouer du Oasis, reforme le groupe et arrête de faire le con dans ton coin.
" - Liam Gallagher (ex-Oasis, Beady Eye), toujours tendre lorsqu'il s'agit de parler de son frère.
Noel does quite a bit but that's his fucking thing: splitting up Oasis and putting half the fucking songs in your fucking set, it's schizophrenic. If you want to play fucking Oasis songs put the band back together and stop being a fucking gobshite.
Comment ça, une crise de la quarantaine !? C'est comme ça que ça marche chez moi mec. Je n'en ferai jamais une, parce que ma crise est perpétuelle.
" - Liam Gallagher
A midlife fucking crisis?! That's just how I roll, mate. I could never have one. It's just a crisis all the time.
"
Évidemment que c'est bon. Vous pensez sincèrement que le fils d'un acteur canadien aurait du succès s'il n'était pas bon ? Le mec avait 25 millions à 25 ans !
" Ezra de Vampire Weekend donne son avis sur le dernier album de Drake
Obviously, it's good. You think a Canadian child actor would be this successful as a rapper if he wasn't good? The dude was sitting on 25 mil at age 25!
"
Il faisait du tai chi avec ses mains. Ses yeux étaient grand ouverts. J'étais en train de tenir dans mes bras la personne que j'aimais le plus au monde, et je lui parlais alors qu'il mourrait. Puis son cœur s'est arrêté. Il n'avait pas peur.
" Laurie Anderson raconte le décès de Lou Reed
His hands were doing the water-flowing 21-form of tai chi. His eyes were wide open. I was holding in my arms the person I loved the most in the world, and talking to him as he died. His heart stopped. He wasn't afraid.
"
On peut pas dire que le fait qu'un banquier aime notre music m'enchante, ni David Cameron. J'ai du mal à croire qu'il aimerait The King Of Limbs. Du moment qu'il ne s'en sert pas pour sa campagne, je m'en fous. S'il le faisait par contre, je le poursuivrais jusqu'en enfer.
" Thom Yorke (Radiohead, Atoms for Peace)
I can't say I love the idea of a banker liking our music, or David Cameron. I can't believe he'd like [Radiohead's last album] 'The King Of Limbs' much. As long as he doesn't use it for his election campaigns, I don't care. I'd sue the living shit out of him if he did.
"
La britpop a largement été soutenue par le Gouvernement. Ce serait intéressant de lire les dossiers du MI5 à-dessus.
(...)" Kevin Shields (My Bloody Valentine)
Britpop was massively pushed by the government. Someday it would be interesting to read all the MI5 files on Britpop.
"
Je suis arrivé cette nuit. J'ai foncé à Shangri-La
(ndlr. une des zones du festival)
, j'ai vu les Arctic Monkeys. Impossible d'accéder à la tour, il y avait trop de monde.
" - Mick Jagger à Glastonbury. Toute une histoire.
I arrived last night. I went to Shangri-La, I saw the Arctic Monkeys, I couldn't get up the tower because the queue was too big.
"
C'est pour ça que mon combat contre Spotify m'importe autant. Il s'agit de l'avenir de l'industrie, de notre capacité à croire à un avenir dans la musique. Pour moi c'est pas ça le mainstream. Ça, c'est juste les gaz d'un cadavre en putréfaction.
" - Thom Yorke
That's why, to me, Spotify is such a massive battle. Because it's about the future of all music, it's about whether we believe there is a future in music. To me this isn't mainstream, to me this is the last desperate fart of a dying corpse.
-Via-